At Yorkshire Air Ambulance (YAA), we take great pride in serving the diverse community of Yorkshire. As Pride Month unfolds, we want to highlight our unwavering support for the LGBTQ+ community we serve and share our commitment to inclusivity. Our dedicated team of flight and medical professionals ensures that every individual, regardless of their sexual orientation or gender identity, receives equal and respectful care during life-saving missions.
At YAA, inclusivity is at the heart of our mission. When responding to emergencies, our team members are trained to provide compassionate care to all individuals, recognising the unique needs and experiences of the LGBTQ+ community. Our staff and crew strive to create a safe and welcoming environment for everyone we encounter, ensuring that no one feels marginalised or excluded.
Yorkshire Air Ambulance is also proud of our participation in various Pride events across the region throughout the year. These events are an opportunity for us to show our support, raise awareness about our services, and foster connections with the community we serve. We believe that by actively engaging with Pride events, we can build stronger relationships and ensure that our services remain accessible and inclusive.
Our team will be at the following events:
Batley Pride – 02.07.23
Dewsbury Pride – 15.07.23
Calderdale Pride – 19.08.23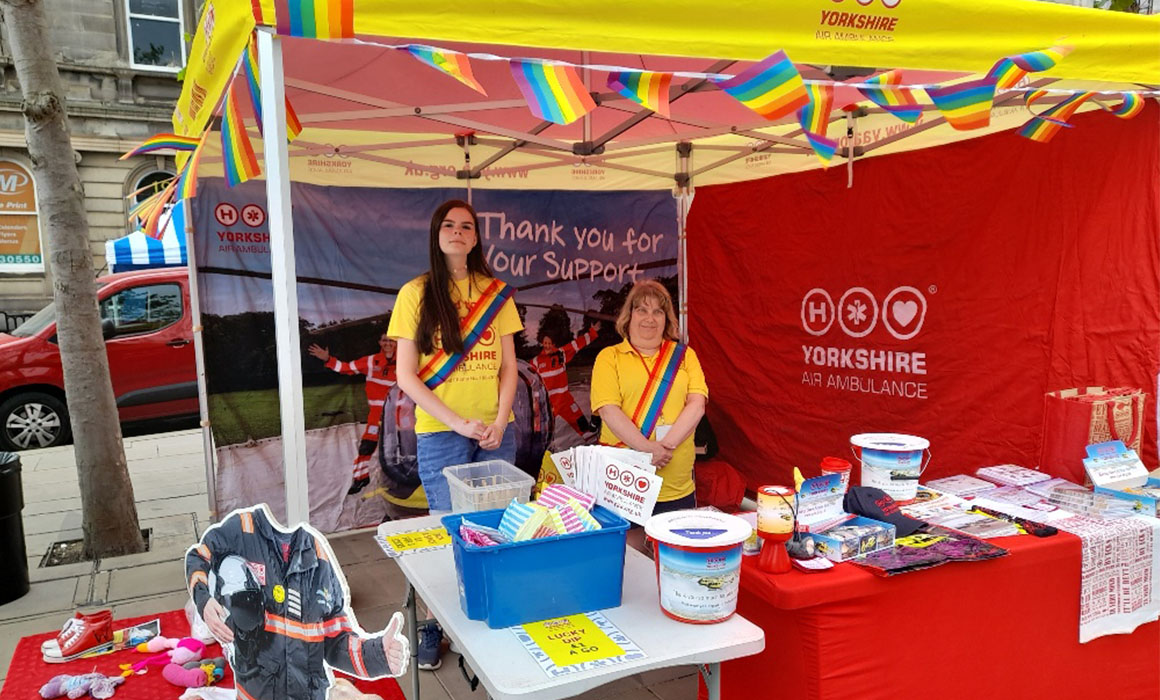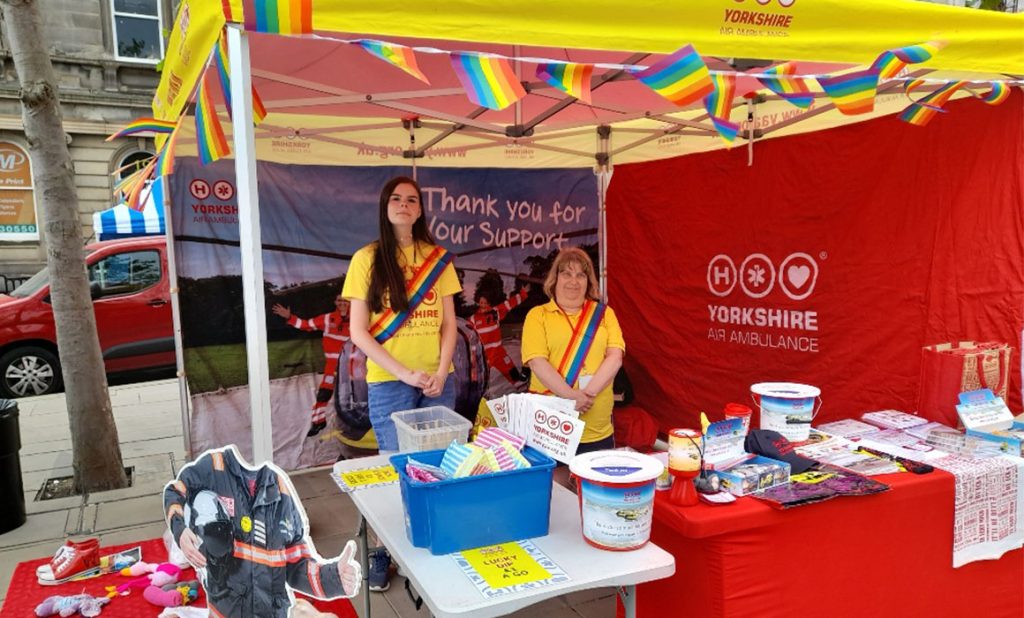 West Yorkshire Community Fundraiser, Claire Deacon, has attended many Pride events on behalf of the lifesaving charity, most recently Huddersfield Pride earlier in June.  She said, "As an organisation deeply embedded in the community, it is essential for us to celebrate diversity during Pride Month. By attending these events, we demonstrate our continued support and commitment to creating a more inclusive society."
Yorkshire Air Ambulance acknowledges the significance of inclusive policies, training programmes, and fostering a culture that promotes respect, understanding, and acceptance. To ensure the Charity is at the forefront of inclusivity, a team of YAA staff from all levels and departments, form their Equality, Diversity, and Inclusion (EDI) group, striving to maintain an up-to-date and inclusive environment. This commitment ensures that all individuals, regardless of any protected characteristic such as sexual orientation or gender identity, ethnicity or disabilities, feel valued and empowered.
HR Manager Laura Wilson, said, "At Yorkshire Air Ambulance, inclusivity is a cornerstone of our Charity. We firmly believe that embracing diversity makes us stronger and more effective in delivering our life-saving services. Our Equality, Diversity, and Inclusion (EDI) group acts as a guiding force, ensuring that every staff member, trustee, volunteer, crew member, supporter and patient feels valued and respected. By fostering a culture of inclusivity, we create an environment that celebrates all our individual differences and promotes equality in all aspects of our work."
Through our participation in Pride events, along with the tireless efforts of our compassionate team members, we strive to save lives while spreading the message of acceptance, love, and respect. Together, we can build a more inclusive society where everyone feels valued and celebrated.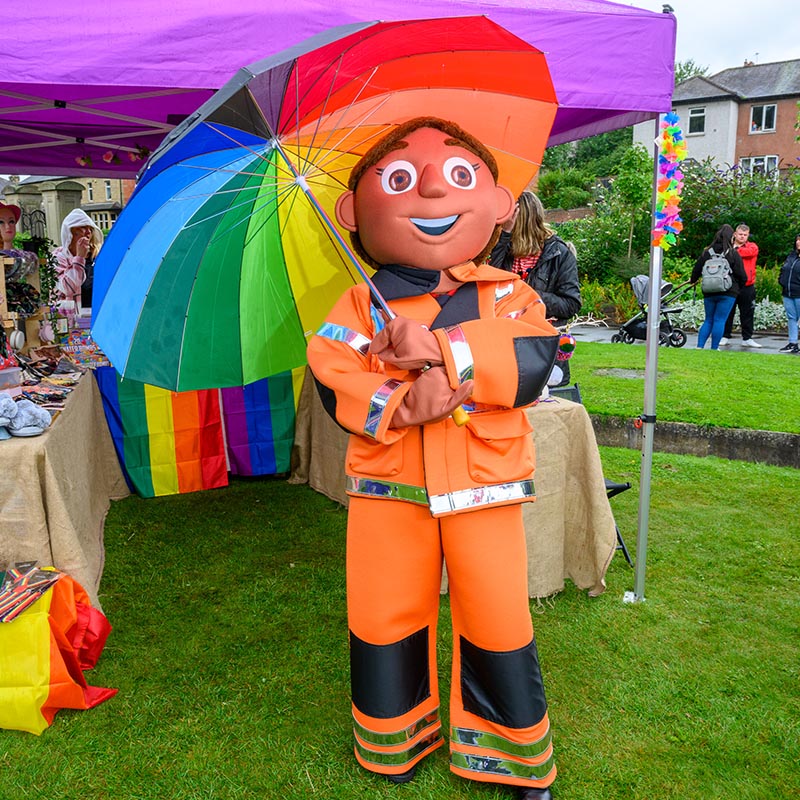 To read more from the Yorkshire Air Ambulance Blog, click here to visit our Blog page.