Yorkshire Air Ambulance (YAA) celebrated its annual recognition awards on October 19, 2023, at The Principal Hotel, York. The awards evening is a heartfelt tribute to Yorkshire businesses, fundraisers and volunteers who have played a key role in raising vital funds for the life-saving mission of YAA.
YAA staff meticulously selected the finalists, honouring their dedication and willingness to go above and beyond to support the charity and whose commitment to YAA's life-saving mission has made a significant difference. Their dedication serves as an inspiring example of the positive impact that a community united in a common cause can achieve
As an independent charity, Yorkshire Air Ambulance relies on the generosity of the public and fundraising initiatives to sustain its life-saving operations.
Vickie Cowan, Regional Fundraising Manager for South & West Yorkshire, shared her delight in recognising the outstanding fundraising successes throughout the South region. She expressed her gratitude, stating, "This year's South Yorkshire award winners have demonstrated an unwavering commitment to our life-saving mission. Their incredible achievements inspire us and showcase the boundless potential of our community's dedication to Yorkshire Air Ambulance. We are immensely grateful for their contributions, and we look forward to continuing our life-saving work in partnership with these outstanding individuals and organisations."
The following remarkable individuals and organisations were honoured at the YAA's annual recognition awards in the South Yorkshire region:
Volunteer Award: Stephen Croft.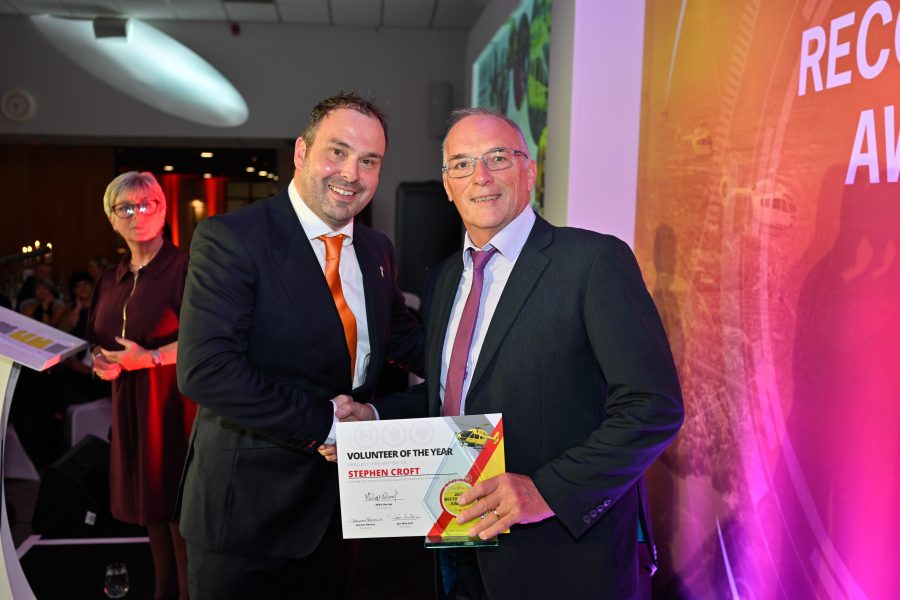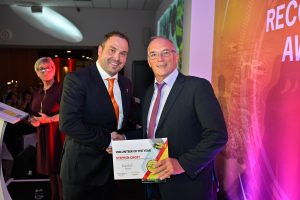 Stephen Croft, an ex-patient of YAA, was airlifted from Barnsley Football Club in 2018 after suffering a cardiac arrest. Following his remarkable recovery, Stephen has become a dedicated volunteer, actively contributing to various aspects of volunteering. He shares his inspirational journey through talks, collects donations, and passionately participates in events. Stephen's unique perspective and his personal history with the charity add an invaluable dimension to his message, making his contribution even more vital.
Community Groups Award: Wombwell Karting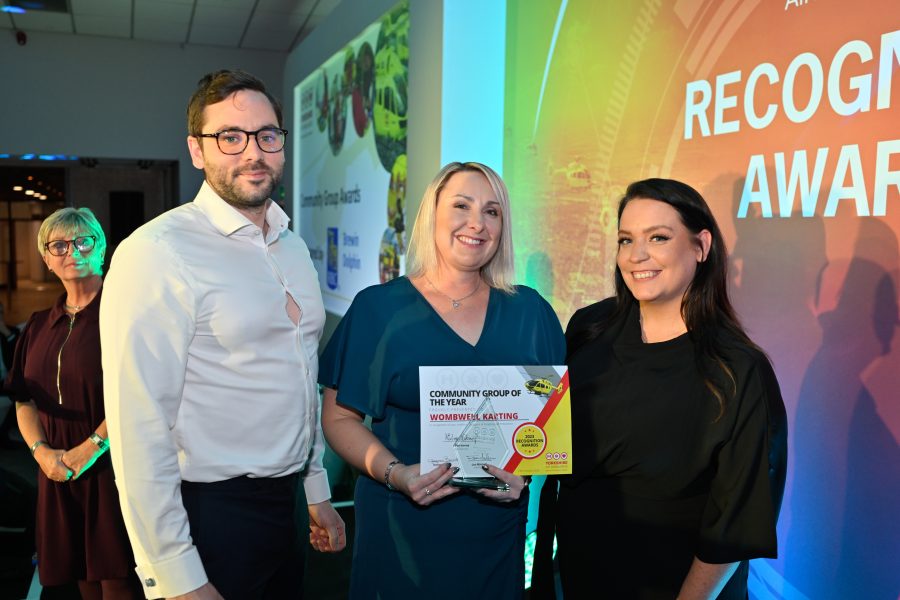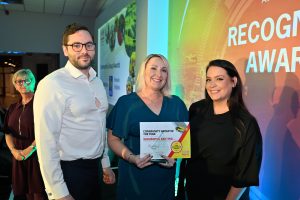 The annual Joe Dale Championships, organised by Wombwell Karting, provide essential support for the work of YAA and two other charitable causes. This championship is a heartfelt tribute to Joe Dale, a beloved member of the karting community, who tragically lost his life to a severe asthma attack. Donna Peat and the entire Wombwell Karting community remain steadfast in their commitment to honouring Joe's memory and ensuring that his legacy lives on.
Individual & Supporter Organisations Award: Doncaster Airgun Range.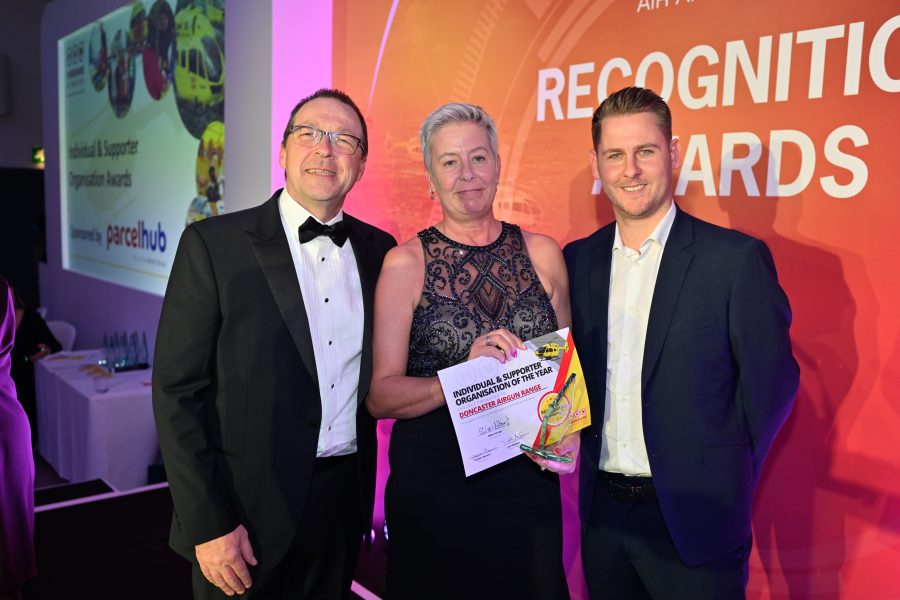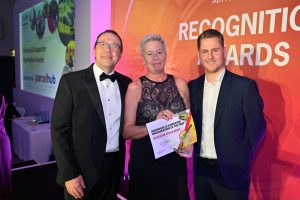 Leanne Rose and Doncaster Airgun Range have been staunch supporters of YAA for several years. They collect donations through a reception counter tin and run a monthly £1 in the pot competition. Winners have the opportunity to choose a local charity for their donation, and YAA is often their top choice. Subsequently, they have raised an impressive £6,982.86.
Corporate Award: Cannon Hall Farm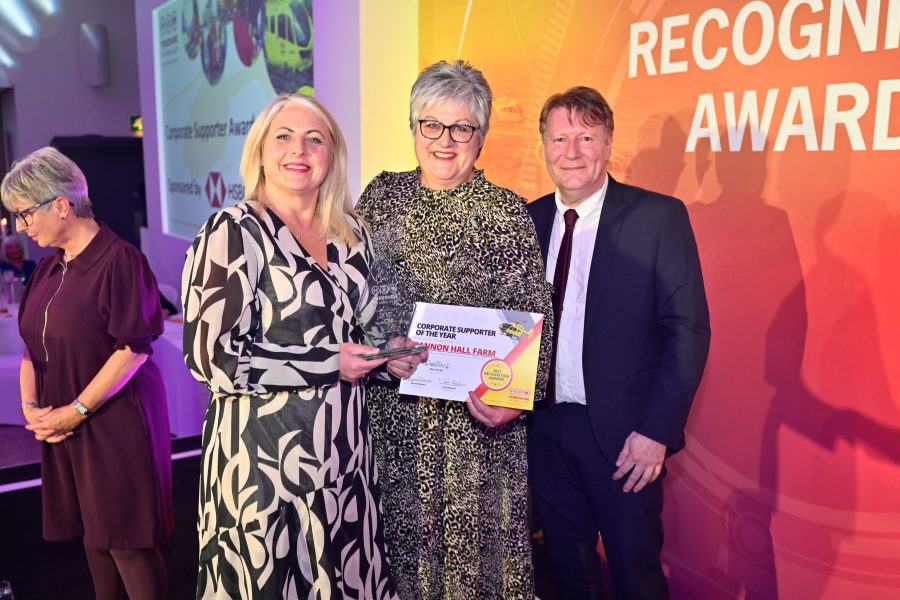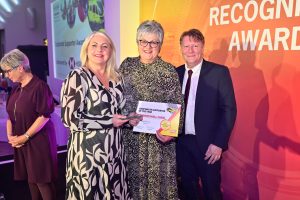 Cannon Hall Farm has been a long-standing supporter of YAA, with donation tins placed throughout the farm, restaurant, and shop. Their total contributions to YAA to date amount to £13,282.18. The farm also graciously allows YAA to set up merchandise stalls at their premises whenever needed. Notably, Cannon Hall Farm recently organised a charity cricket match in support of YAA, raising a fantastic £1,177. The entire team at Cannon Hall Farm is unwavering in their support and generosity, and YAA is immensely appreciative of their continuous efforts.
In addition to the North Yorkshire award winners, other noteworthy recipients include The Vickers Staff Charitable Fund, which received the Trusts Award, Shepley Spring received the Outstanding Partnership Award and Peter Sunderland, the former YAA Chairman, received the Lifetime Achievement Award in recognition of his 20 years of service to the charity.
The Chairman's Award was presented to Sir Geoffrey & Lady Rachael Boycott, in acknowledgement of their exceptional contributions and support to Yorkshire Air Ambulance over the years.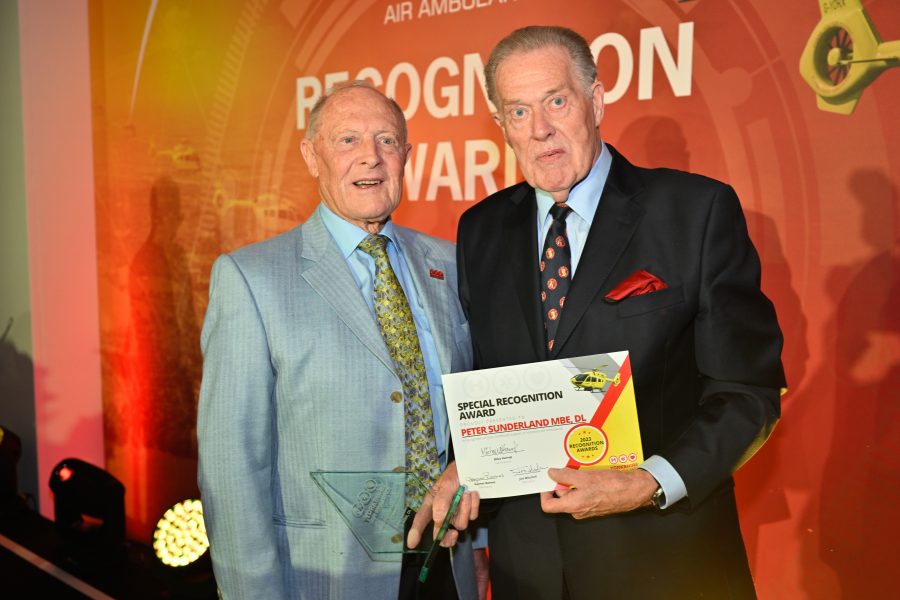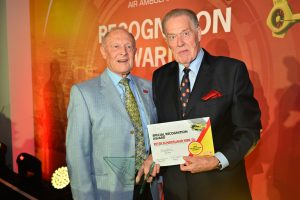 For further stories on winners from South, North, and West Yorkshire, please click here.