Yorkshire Air Ambulance (YAA) celebrated its annual recognition awards on October 19, 2023, at The Principal Hotel, York. The awards evening is a heartfelt tribute to Yorkshire businesses, fundraisers and volunteers who have played a key role in raising vital funds for the life-saving mission of YAA.
YAA staff meticulously selected the finalists, honouring their dedication and willingness to go above and beyond to support the charity and whose commitment to YAA's life-saving mission has made a significant difference. Their dedication serves as an inspiring example of the positive impact that a community united in a common cause can achieve.
As an independent charity, Yorkshire Air Ambulance, relies on the generosity of the public and fundraising initiatives to sustain its life-saving operations.
Vickie Cowan, Regional Fundraising Manager for South & West Yorkshire, shared her delight about recognising the outstanding fundraising successes throughout the West region. She expressed her gratitude, stating, "We are thrilled to celebrate the exceptional contributions in West Yorkshire. It is heartwarming to witness the dedication and determination of our community in supporting Yorkshire Air Ambulance's vital mission. This evening is dedicated to these outstanding individuals and organisations, and I couldn't be more pleased to honour their incredible work."
The following remarkable individuals and organisations were honoured at the YAA's annual recognition awards in the West Yorkshire region:
Volunteers Award: Helen Murray Sharpe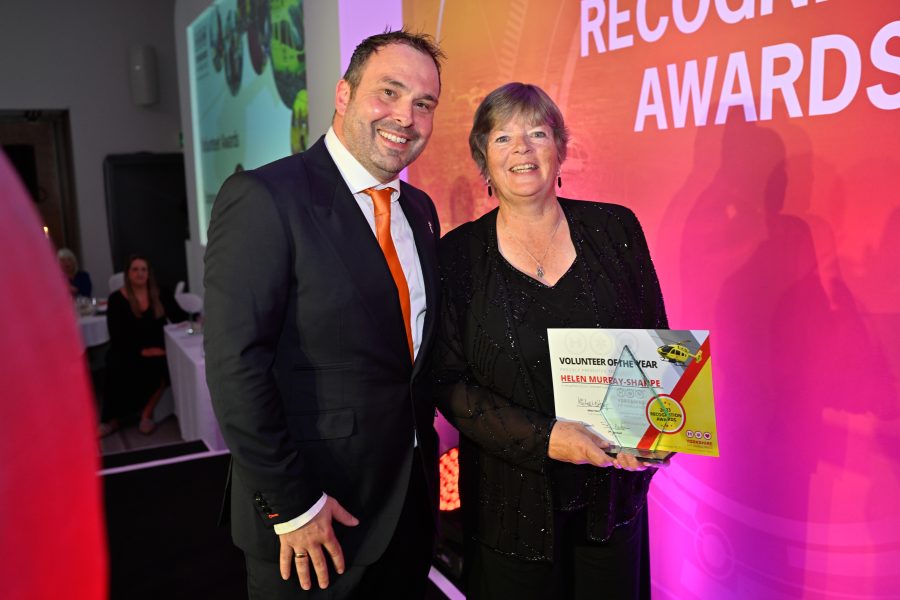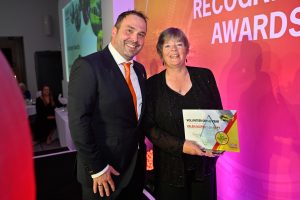 Helen joined our team of volunteers in June 2014 while working for Epilepsy Action Leeds as one of our speakers. Earlier this year, she marked her 100th YAA presentation and has since delivered many more. With her extensive charity experience, Helen has had a significant impact on the development of our 'Building Bridges' community project, which has seen remarkable growth. She is always willing to help and serves as a great ambassador for the charity.
Community Groups Award: Huddersfield Tractor Fest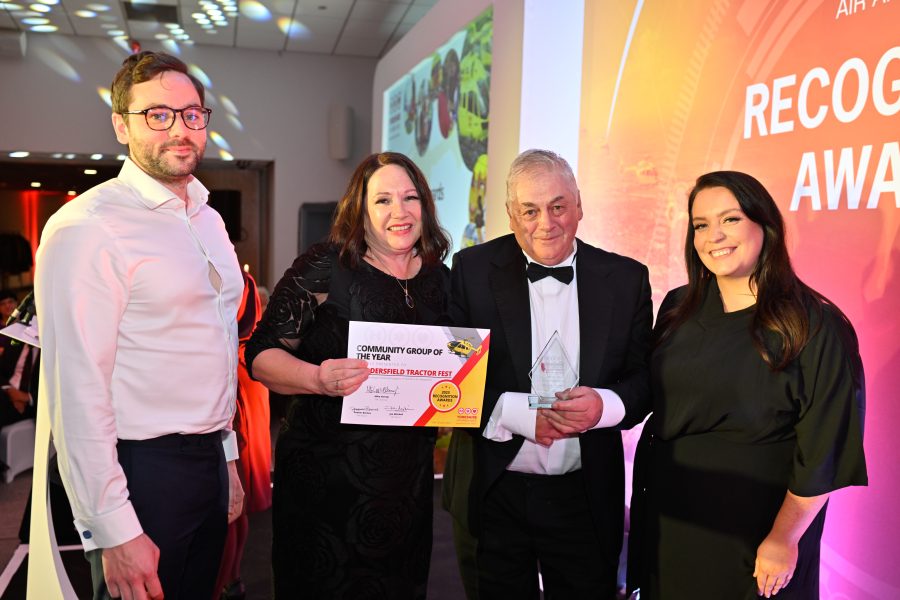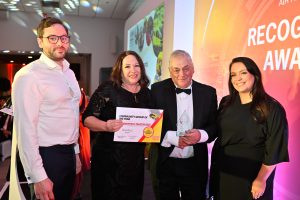 Barbara and the team from Hirstle Fabrication have been supporting YAA and Kirkwood Hospice through their Huddersfield Tractor Fest event since 2019. In 2021, despite the challenges posed by the Covid-19 pandemic, the event successfully took place, and the following year, we had the privilege of bringing the helicopter to the event, creating a fantastic sight for all attendees. As a result, the events have raised an impressive £22,692.91 for the Yorkshire Air Ambulance to date.
Individual & Supporter Organisations Award: Jo Heywood at Gaping Goose and Martin and Janet Thornton.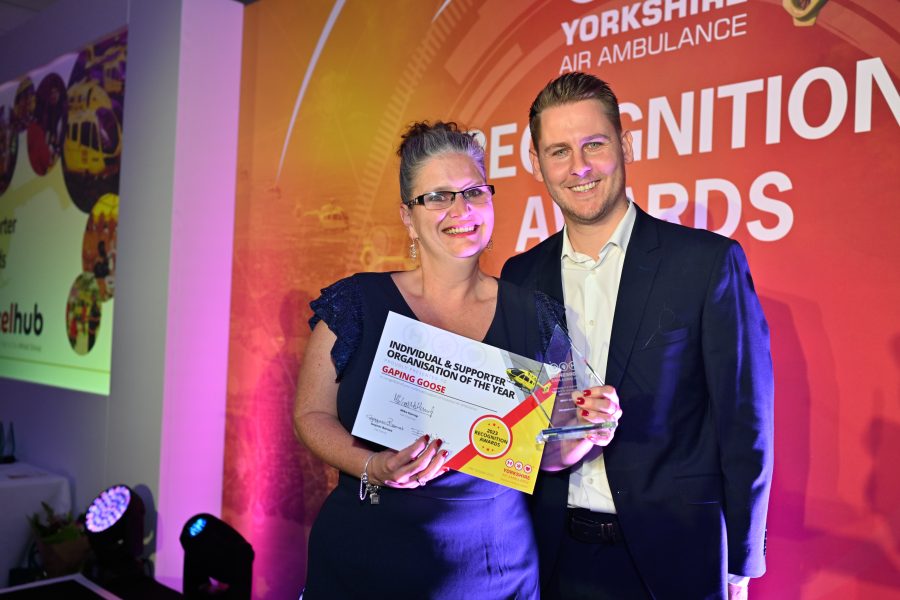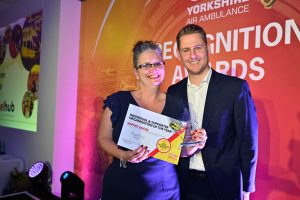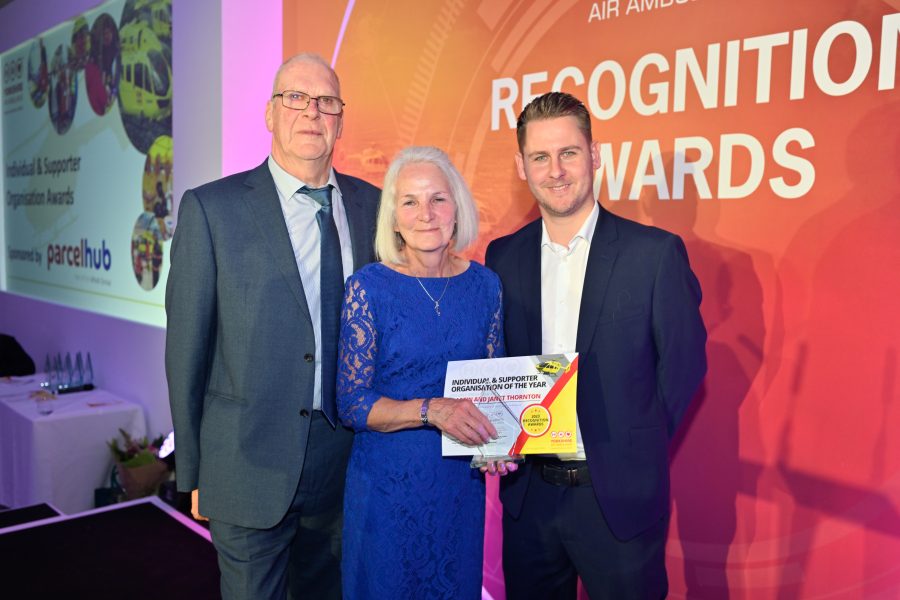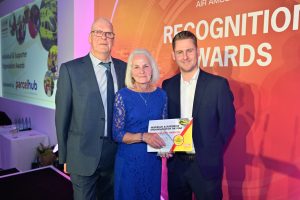 Jo and the team at the Gaping Goose in Garforth have supported YAA since 2020. Jo's fundraising efforts began with the aim of bringing joy to her local community while giving back to a charity close to her heart during the COVID-19 pandemic. She introduced the innovative concept of a 'drive-thru' Santa experience. Throughout December, a team of elves and Santa himself would greet passing traffic at the pub, offering selection boxes to children, with all donations going to YAA. This initiative continued to grow and Jo has since raised over £24,000 for the charity. Jo's remarkable contributions to the Yorkshire Air Ambulance have not only made her an outstanding supporter but have also deep-rooted personal connections to the cause. Her father, holds a special place in the history of the air ambulance service as one of its first paramedics.
Martin and Janet Thornton have played a pivotal role in the success of all YAA events with Huddersfield Town Football Club since the Huddersfield to Brighton ride in April 2011. They have been unwavering in their support, offering assistance with event preparations and more. In addition to their invaluable support, their best friend Bob Taylor, who also used to assist during events and managed bike repairs alongside Martin, passed away in March 2022, leaving a significant void in our events team.
Corporates Award: Andy Sellar's – Barclay's Golf Day.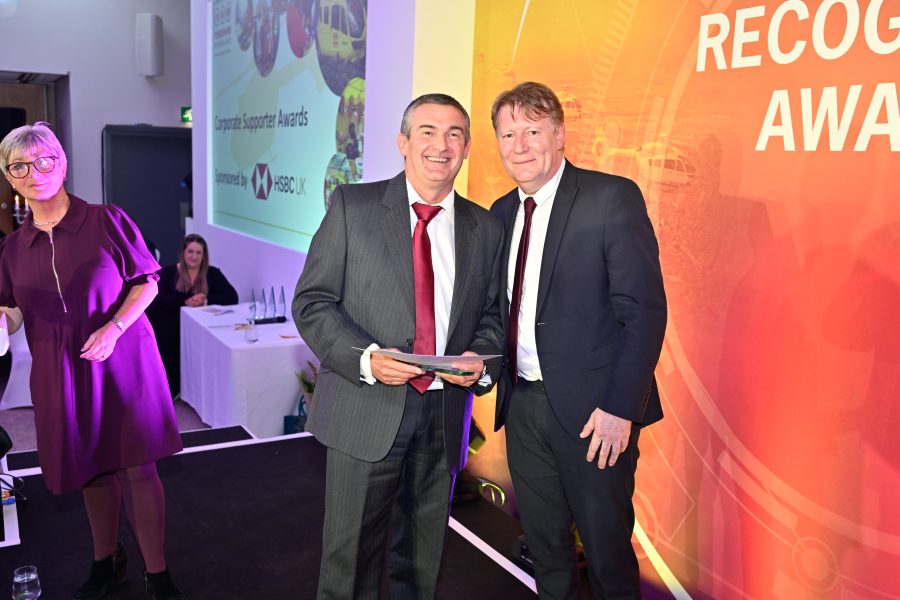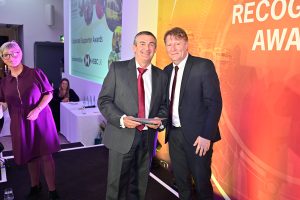 Andy has supported YAA since 2019 with his annual golf day at Normanton Golf Club. Andy, the 2010 B2 World Blind Golf Champion, competes alongside his guide, Martyn Wright. During his golf days, Andy invites his network to come and try to beat him at a round of golf, which is no easy feat. He charges a £10 penalty on the day for any player who fails to beat him. Over the years, with the help of matched funding from his employer, Barclay's, he has raised an incredible £67,000.
In addition to the West Yorkshire award winners, other noteworthy recipients include Huddersfield based Shepley Spring receiving the Outstanding Partnership Award and Peter Sunderland, the former YAA Chairman, received the Lifetime Achievement Award in recognition of his 20 years of service to the charity.
The Chairman's Award was presented to Sir Geoffrey & Lady Rachael Boycott, in acknowledgment of their exceptional contributions and support to Yorkshire Air Ambulance over the years.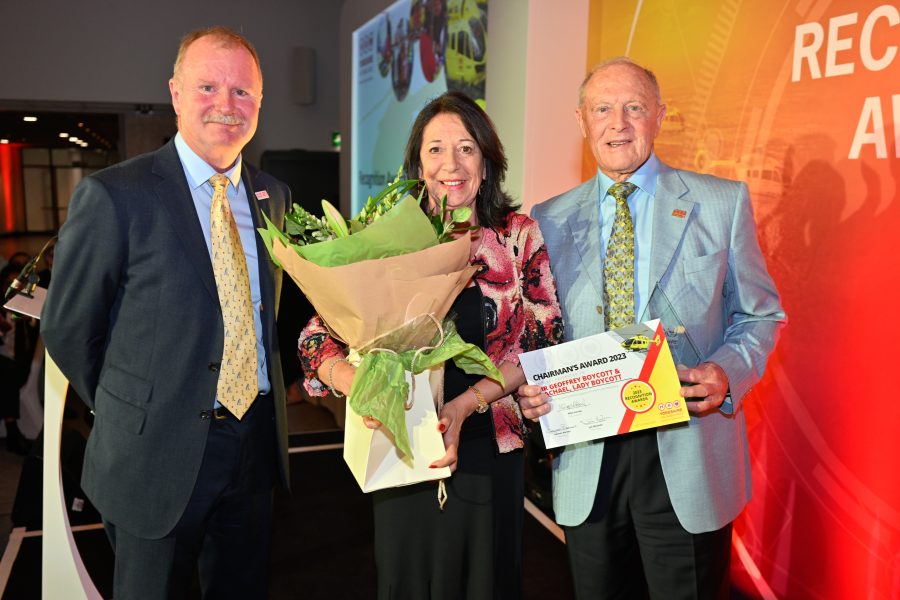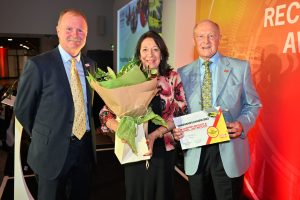 For more information about the Yorkshire Air Ambulance and how you can support the life-saving work of the Charity, please visit www.yaa.org.uk.