To celebrate National Careers week 2021 (1st – 6th March 2021), Yorkshire Air Ambulance have spoken to four of their latest recruits about their experiences working for the air ambulance charity.
The new Paramedics form part of the Yorkshire Air Ambulance Critical Care Team, comprising 11 Consultants in Emergency Medicine and 20 Paramedics who work as crew on the two YAA helicopters delivering the life-saving service 365 days a year to 5 million people across 4 million acres of Yorkshire. The Paramedics are seconded from the Yorkshire Air Ambulance partner Yorkshire Ambulance Service NHS Trust, on a two-year basis.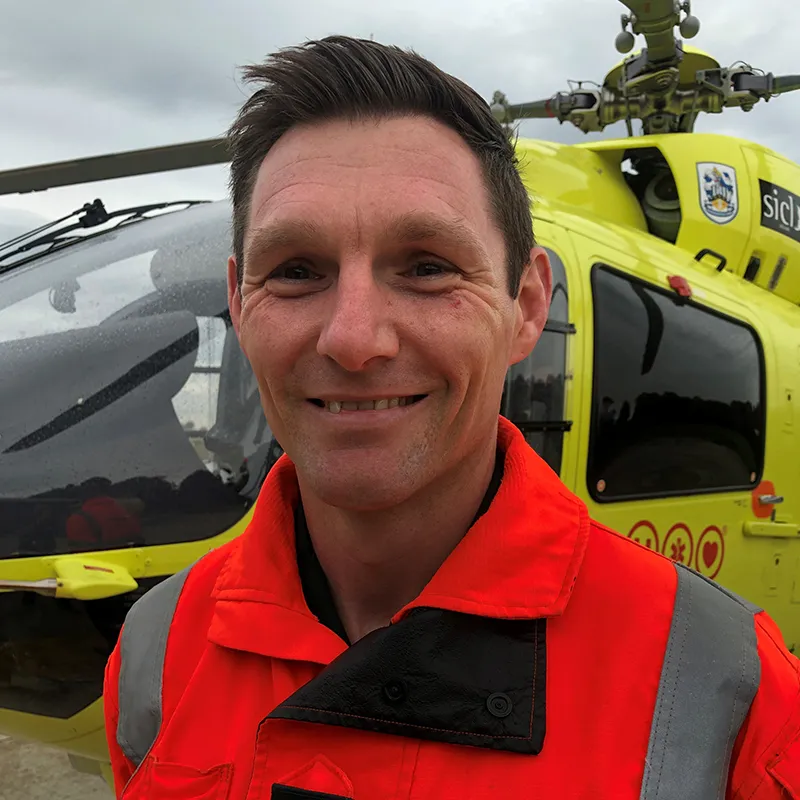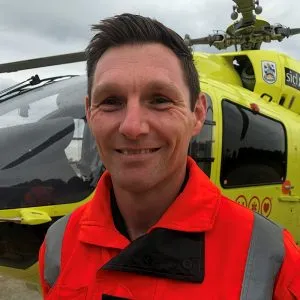 Steven Dawber
Steven Dawber from Brough has been a qualified Paramedic for the last 12 years. He started his medical career in 2002 working on non-emergency patient transport, then progressing to A&E and in 2008 he sat his paramedic exams. His career has been predominantly spent working in Hull where he also became a Clinical Supervisor in 2013 and was seconded to the post of Clinical Development Manager before joining YAA.
Speaking of why he joined Yorkshire Air Ambulance, Steven said: "I had reached a point in my career where I wanted to challenge myself again and go to jobs where I could learn more skills and push myself. Working at YAA offers a different method of transport, different skills and medication and most importantly, you can make a difference to someone's life. I saw this on my first week of work here, where a journey by land would have taken 40 minutes, but it took just 4 minutes by air."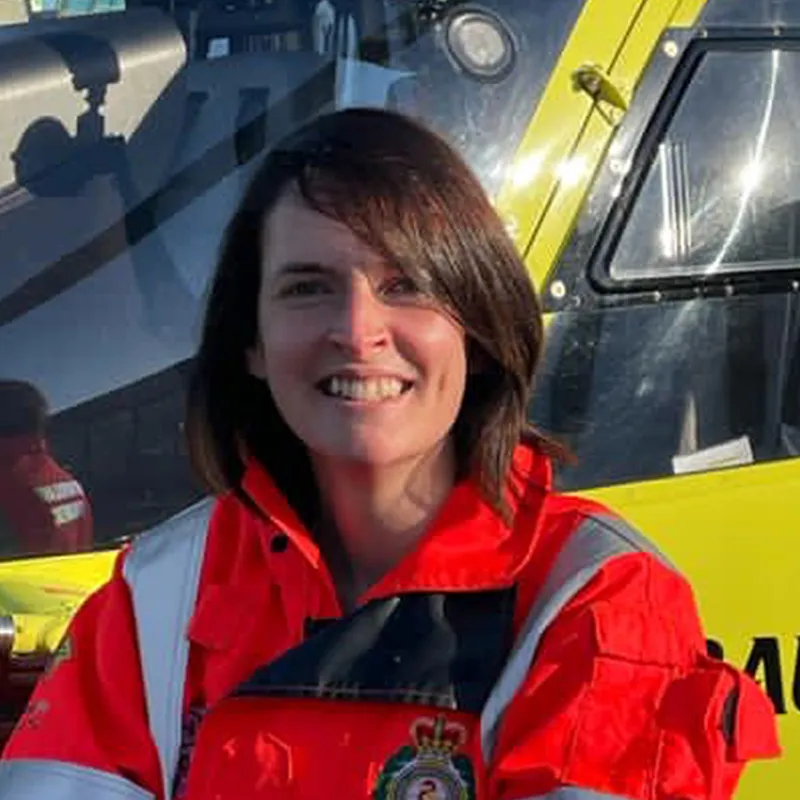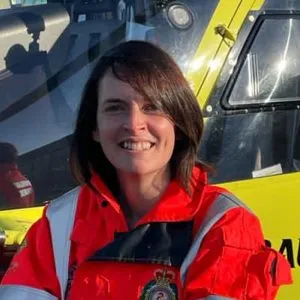 Gemma Richmond
Gemma joined Yorkshire Ambulance Service in 2002 as a Technician and worked at Menston Ambulance Station as an AEMT (Advanced Emergency Medical Technician) until she was offered a position at HART, Yorkshire's Hazardous Area Response Team. It was there she completed her paramedic training and remained on the unit for eight years before joining YAA.
Gemma said: "I really wanted the opportunity to experience life as a HEMS Paramedic. I spent eight years working across Yorkshire providing a HART response so now is a really exciting opportunity to provide a similar response but arriving to the emergency in a completely different way and providing my patients with a wider variety of clinical skills. I really enjoy working alongside the Doctors, providing a critical care response to the patients in the greatest need and I'm looking forward to learning a huge amount from the Doctors' experience in pre-hospital care over the next two years."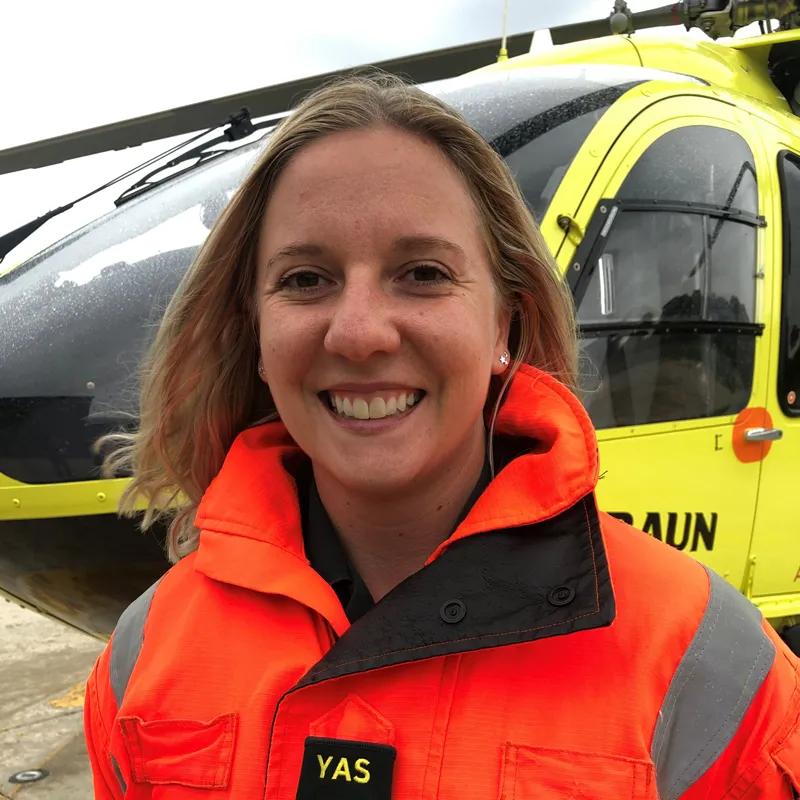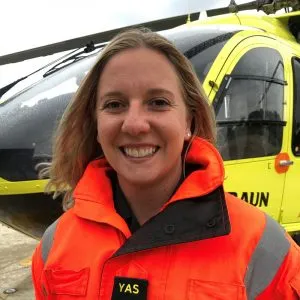 Georgina Godfrey
Georgina Godfrey is from Sheffield. When Georgina left sixth form, she started her working life as a dental nurse, following in her family's footsteps. However, a year later she decided to pursue a medical career, an ambition that stemmed from a serious fall Georgina had when she was younger and after being inspired by the medical team that helped her.
Georgina went to Sheffield Hallam University and qualified as a Paramedic when she was only 21 and joined Yorkshire Ambulance Service in 2012, progressing to a Clinical Supervisor in 2017.
Speaking of Yorkshire Air Ambulance, Georgina said: "I've worked alongside Yorkshire Air Ambulance many times in my role at Yorkshire Ambulance Service and I've always been impressed by their teamwork and their care for their patients."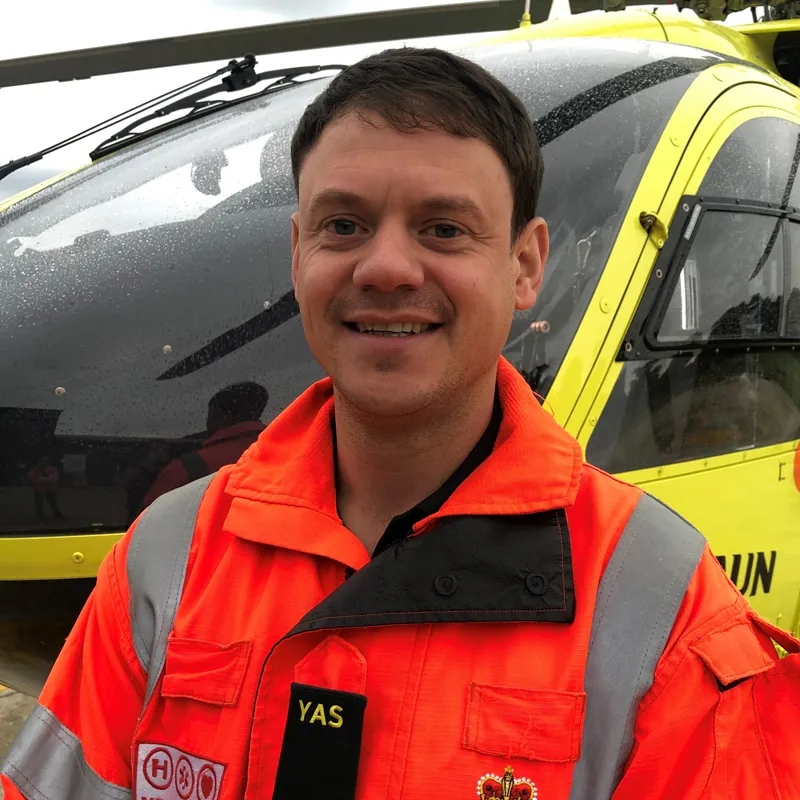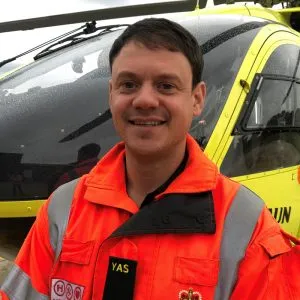 Mike Williams
Mike Williams joined Yorkshire Ambulance Service in 2009 after seven years in the Army. Originally based in Harrogate as a Paramedic, Michael moved to Leeds as a Clinical Supervisor prior to accepting his new role at the Charity.
"Being based in rural North Yorkshire, we often encountered Yorkshire Air Ambulance on jobs and working for them has always been something that I wanted to do," said Michael.
He continued: "I'm really enjoying getting out there and putting all the training into practice, whilst learning from all the YAA Doctors, Paramedics and Pilots."