A cyclist crossing a busy rush hour road in Doncaster suffered life-threatening head injuries after being hit by a car.
Andrew Stewart had to be placed in a medically induced coma on the roadside by a critical care Consultant doctor flying with Yorkshire Air Ambulance.
The dramatic efforts to save his life feature in this week's episode of Helicopter ER, the reality TV series which follows the work of the rapid response emergency service.
Andrew was cycling home from his job as a petrol station manager when the accident happened in November 2021. He was crossing Bawtry Road, a two-direction dual carriageway, when he was struck by a car.
"I was told I'd crossed the first side and was just setting off across the second two lanes when I was hit but I don't remember the accident at all or really anything of the month leading up to it," said 31-year-old Andrew from Doncaster.
In 2021, 111 cyclists were killed in Great Britain and a further 4,353 were seriously injured. Andrew suffered a fractured skull and a serious bleed on the brain, as well as a badly broken leg.
Bleeding from a very deep head injury and dangerously unresponsive when Yorkshire Air Ambulance paramedics landed at the scene, Andrew was anaesthetised and put into a coma at the roadside before being taken to the major trauma centre at Sheffield's Northern General Hospital.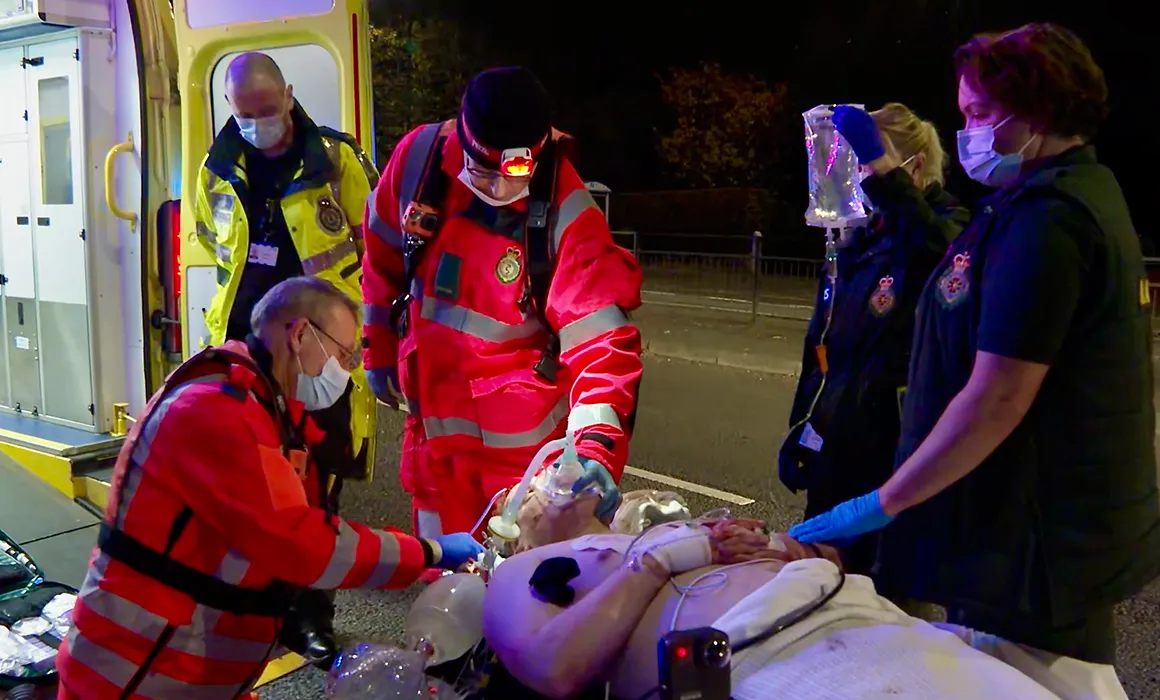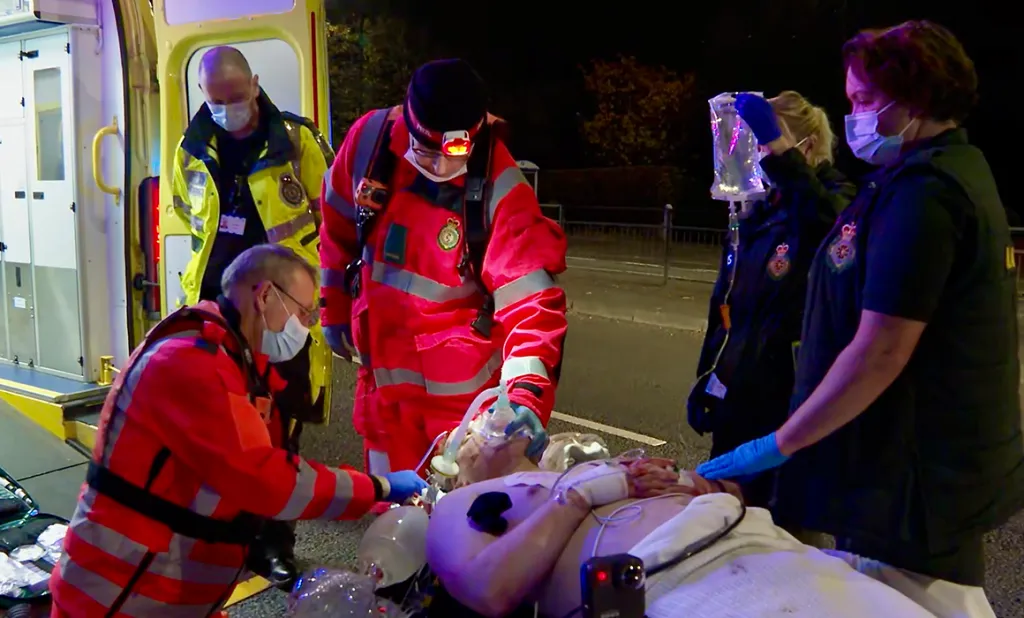 He was in a coma for three weeks and spent a further two weeks in hospital before continuing his slow recovery at home. Although back at work, Andrew's leg injury means he has had to give up running and he is suffering ongoing effects from the head injury.
"I used to love fitness, especially running, but that's not something I can do anymore as I have pins and a metal plate in my leg," said Andrew. "Since the head injury, I do have more mood swings and get annoyed more easily, which is something my family and partner have definitely noticed.
"But we are all so grateful to Yorkshire Air Ambulance and all the doctors, paramedics, and nurses. Without them, I would not be here today."
Andrew's dramatic story features in Friday's episode of Helicopter ER, made by Air TV for Warner Brothers Discovery.
The programme, which airs on Quest at 9 pm, also features a young motocross rider who suffered serious injuries after being flung against a tree on a woodland trail and a nurse who needed Yorkshire Air Ambulance herself after being thrown from a horse.
Serving a population of approximately five million people across Yorkshire's four million acres, the Charity operates two air ambulances from airbases at The Nostell Priory Estate near Wakefield and RAF Topcliffe near Thirsk plus two Rapid Response Vehicles.
The rapid response air emergency service relies totally on public donations and fundraising to keep saving lives. To find out more go to www.yorkshireairambulance.org.uk
Photo caption: Andrew Stewart being treated at the scene of his accident and recovering at his Doncaster home.