Working at the heart of our communities: Angela Vyas, West Yorkshire Community Fundraiser speaks about her work for building bridges.
I love everything about working within local communities, the people you meet, the stories you hear and the heart-warming relationships that are built. The Yorkshire Air Ambulance is a service for all, for anyone who needs critical care regardless of age or background. West Yorkshire is an incredibly diverse and multicultural region and I have had the privilege of working alongside a number of community and faith groups across the region, however, I know there are still many more diverse communities that we would like to start conversations with and have recently been working hard to help bridge these gaps with several diverse community groups.
2020 was a turbulent and unsettling year for all, and although all face to face interaction ceased, I was still determined to develop an exciting and meaningful project to build bridges within our communities. I feel so lucky to have been able to work on such an inspiring project to help build bridges between various community groups, cultures, faiths and the YAA to work more closely together and gain a better understanding of each other.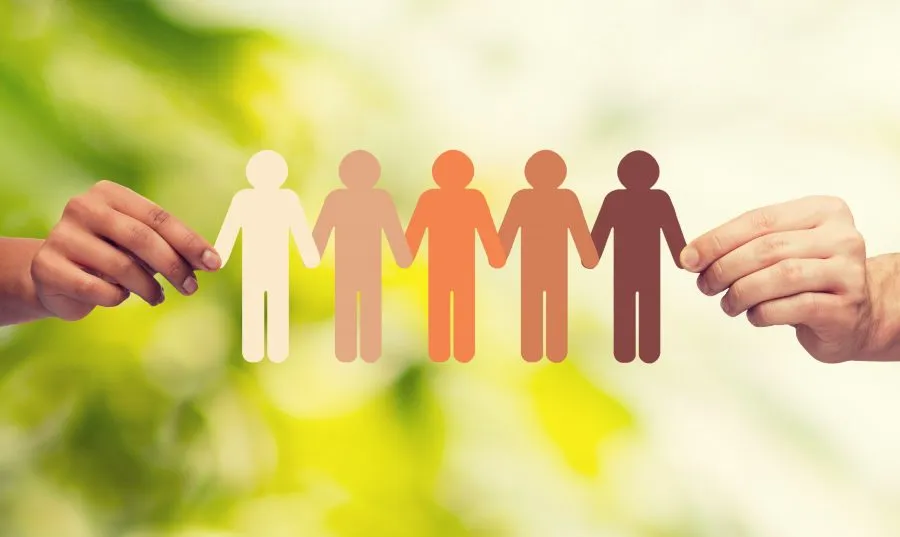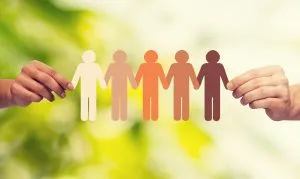 We would like to open dialogues through community-wide workshops and volunteering initiatives to reach communities that we are not currently engaging with, through interactive group activities, suitable for all. It is a chance for us to celebrate diversity, encourage integration, help break down barriers, whilst increasing understanding and develop long-lasting partnerships that can benefit everyone in many ways.
The creative workshops will be delivered by the YAA team at community centres and groups across West Yorkshire to start with, once restrictions allow.  In time, the programme will be rolled out across the whole of Yorkshire. This is also a great opportunity for members of the community to work together, enjoy and develop new skills. Each activity session will last for two hours and be delivered over a 3-to-4-week period, on three different occasions over one year. Activities are based around, but not limited to, arts and crafts, recycling and using various types of paper. There will also be the opportunity to raise vital funds for both the group and YAA.  Benefits of the workshops include the opportunity to learn new things, build confidence, reduce stress and anxiety, and have fun whilst making new friends and increase skillset.
I have had a fabulous response from local representatives throughout the region. Sarbjit Kaur Hayre, from the Chapel town Gurdwara in Leeds, a valued member of our steering group, explained the programme perfectly; "It's vital for charities and community groups to build these bridges, for both the charity and the group themselves. It is a two-way process, and any relationship is built on two-way communication. If a charitable organisation puts a handout and recognises you as a community and thanks you for what you might have contributed, it could lead to more involvement from neighbouring communities."
Everyone at the YAA and across the region has their own unique experiences and skills to share and I am looking forward to adapting, learning, and developing life-long relationships that can help bring communities closer together.
Amarjit Singh, Yorkshire Air Ambulance Trustee said: "This is a fantastic initiative and something as a charity we are incredibly proud to be launching. Yorkshire Air Ambulance is a charity that provides life-saving emergency treatment for everyone, regardless of their age, gender or background. We are hoping that this project will lead to improved cross-community collaboration and engagement and that it will help us break down barriers and start all important communications with diverse groups across the region. We look forward to building long-lasting, mutually beneficial relationships within local communities that will play a key part in Yorkshire Air Ambulance for years to come."