Total Warrior – Junior Warrior ticket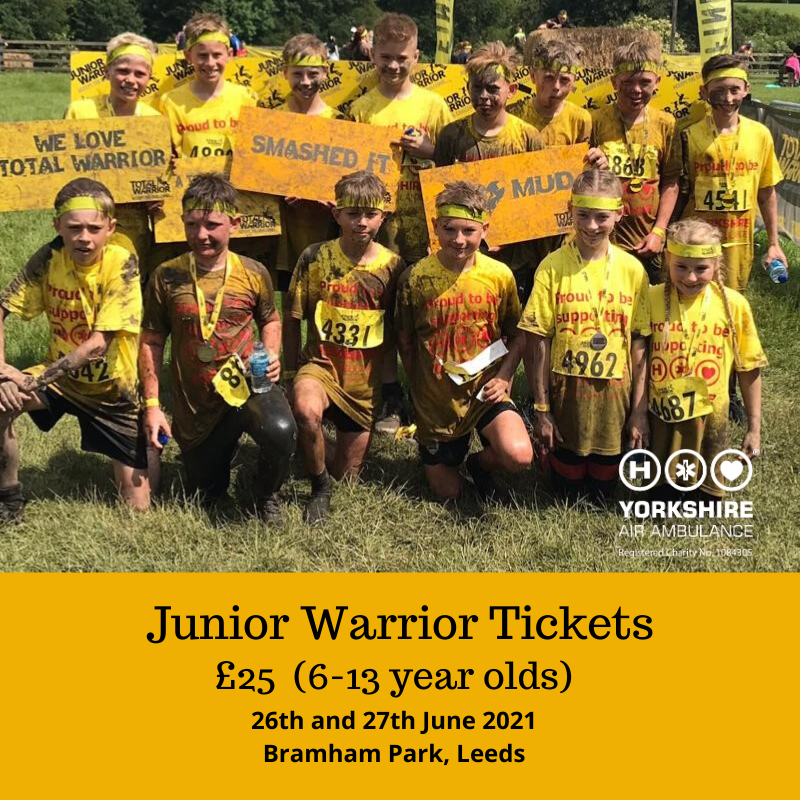 £25.00
Junior Warrior returns in 2020 for another amazing 3K course, packed with obstacles to challenge the whole family. Suitable for big and little kids aged 6 and over, they'll be sure to have a blast.
Taking on 'Muddy Mayhem', 'Canopy Climb' and 'Slideaway' to name a few. They will have to run, climb, jump, crawl and slide their way around 12 Challenging Obstacles. Get the camera ready, and see you in the mud!.
Junior Warriors aged 6 and 7 must be accompanied by an adult; for those aged 8 and over, adults have the option to run with their child if they would like to.
Tickets include an official YAA T-shirt!. Please contact k.collinson@yaa.org.uk with your t-shirt size
Copy and paste this URL into your WordPress site to embed
Copy and paste this code into your site to embed