Total Warrior – Full Warrior Ticket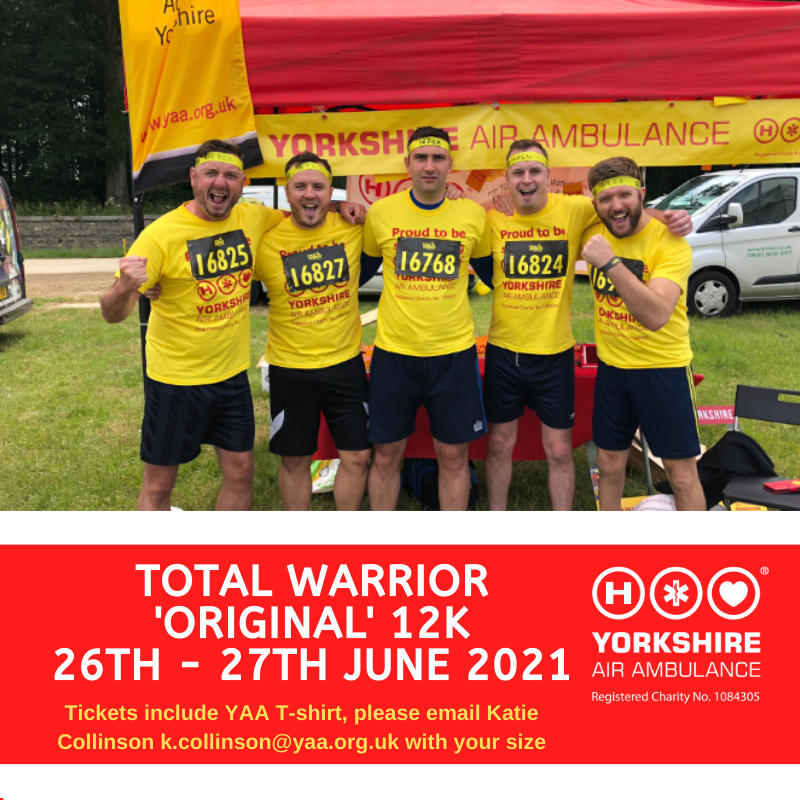 £55.00
Total Warrior 'The Original' is now going into its 10th year and is a very popular in the YAA calendar of events. As ever the 12K course gives you the full Warrior experience and it comes packed with the worlds best obstacles. Expect classics like the 'Human BBQ', 'The Plunge' and 'The Shocker.'
Taking place in Bramham Park, this is one hell of a course. Don't let the serene stately home setting fool you into thinking any different!
Tickets include an official YAA T-Shirt
Suggested minimum fundraising target is £100 per adult.
Please contact k.collinson@yaa.org.uk with your t-shirt size. If you are part of a team, please mention this in the email also.
Copy and paste this URL into your WordPress site to embed
Copy and paste this code into your site to embed