• Feb 5 - 2020 | Posted by j.mcdonnell@yaa.org.uk
Littondale Business Group raise £940 from auction!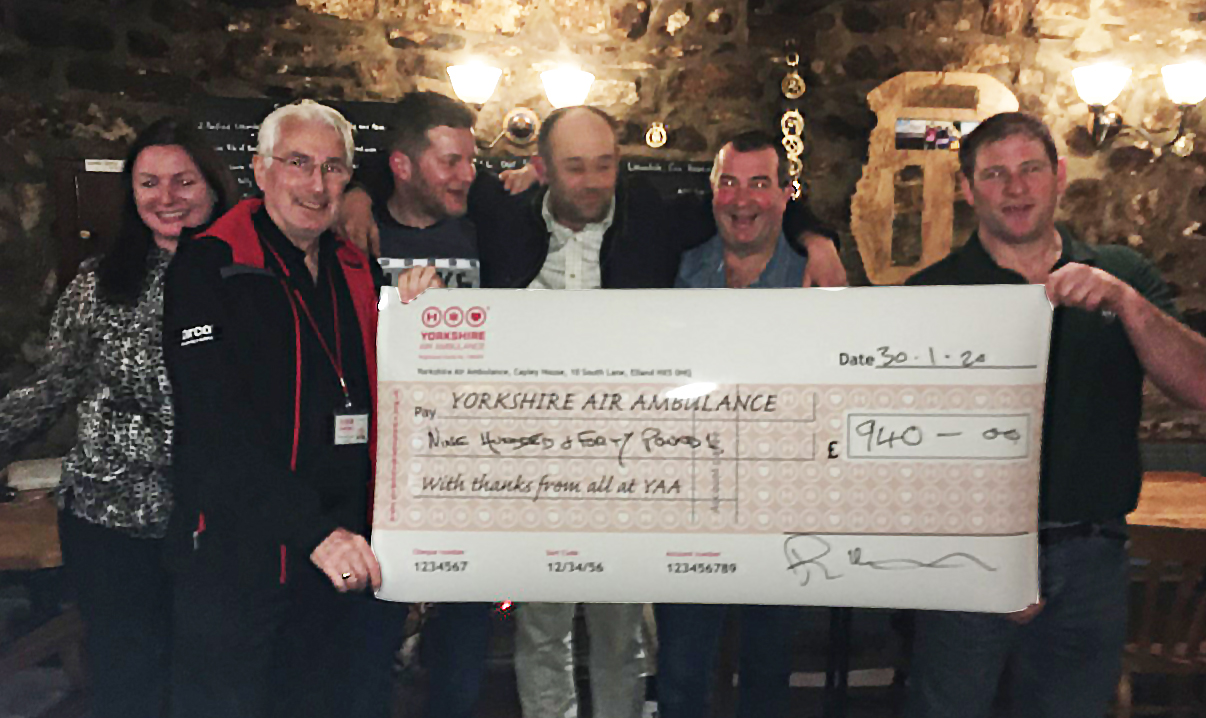 A huge thank you to Littondale Business Group who recently raised £940 from their 2019 Christmas dinner and charity auction at the Queens Arms in Litton.
The Littondale business group consists of plumbers, builders and farmers all from the area of Littondale. This year, 28 people attened their annual dinner, which included a charity auction featuring a signed Leeds Rhino shirt, a fruit and veg hamper, a pair of wellies and many more donated items.
Organiser David Charnley and colleagues  presented YAA volunteer Richard Handscombe with the cheque.
Tessa Klemz, North Yorkshire Community Fundraiser for the YAA said: "We would like to thank the Littondale Business Group for their continued support and generosity. It costs £12,000 a day to keep our helicopters maintained and in the air and the money raised will help tremedously towards our vital running costs."